Target's Cloud Island: the best onesie's you can get
The Target brand Sleep N' Play – Cloud Island onesies are literally the best and my son lived in them from newborn until 9 months, and my daughter is going to do the same.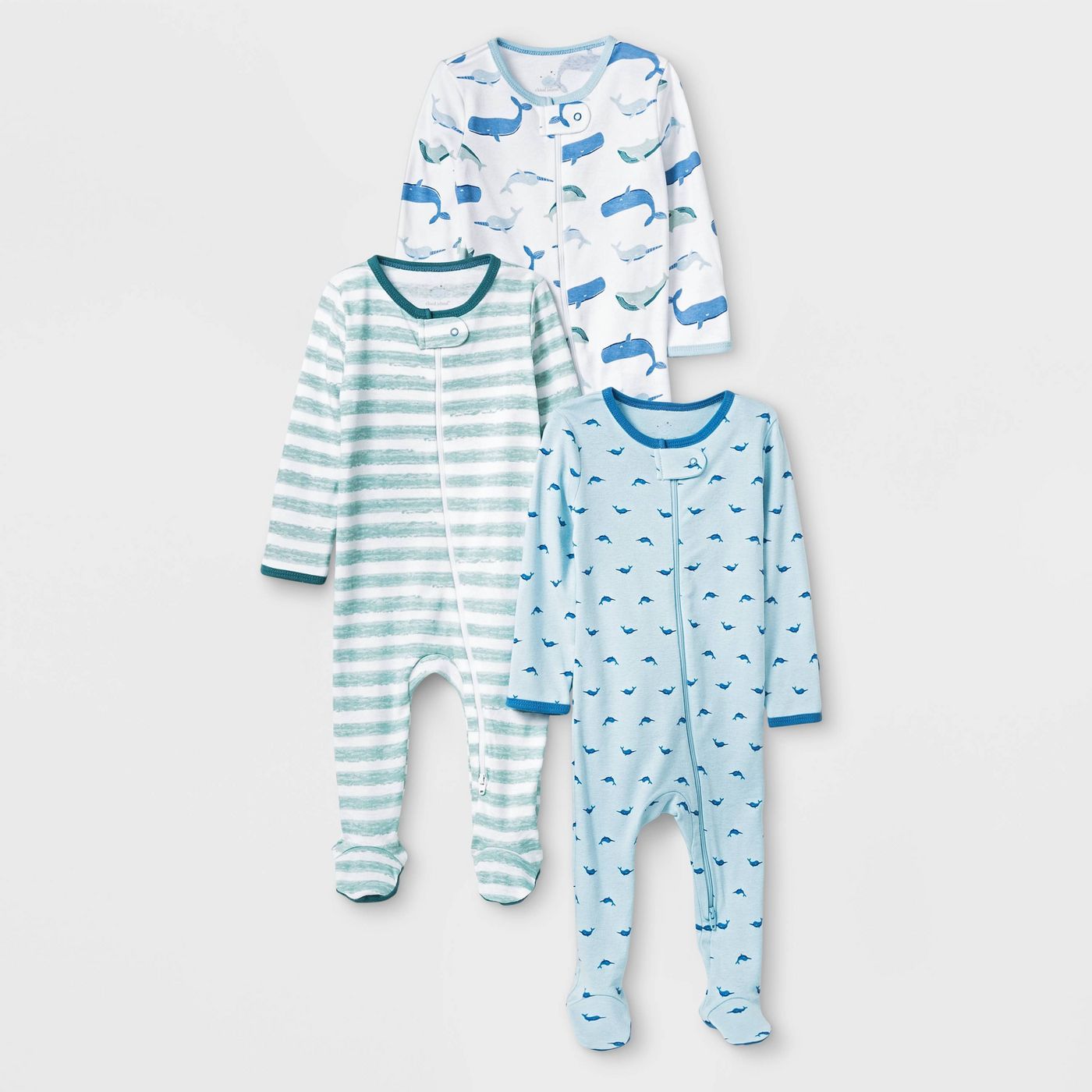 Here are a million reasons why you only need these onesies:
They're 100% Cotton.
They have a zipper. Why are full length snaps even a thing? Impossible to line up. Zipper saves the day.
The inverted zipper. I'd like to specifically call out that the zipper is inverted, aka upside down, or starts at the top and zips down to the bottom. This is so you can unzip the leg and leave the top zipped for diaper changes.
There are built-in mittens. Baby's fingernails are like ten tiny razor blades and they haven't figured out how to not scratch themselves. Plus, it's a pain to cut or file their teeny tiny nails, so most parents opt for mittens. Instead of having to wear separate mittens, these onesies have a separate piece of fabric which can fold over the end of the sleeve to cover the baby's hands. Problem solved!
They come in lots of cute gender neutral, boy, and girl colors.
They're called "sleep and play" so they're basically giving you permission for your baby to both sleep and then play in them! All day, every day!
Less laundry. Why wash and dry and fold a onesie, pants, socks, and mittens, when you could just wash one item?
Great price! They are a perfect price and usually come in a three-pack because they know you will love them and need a minimum of three in your life. Although I recommend at least 12 to cover you for a week with spares for spit ups and blow outs.
Ok not quite a million reasons, but enough to convince you to pick these up today!